Instagram facilitates the creation or sharing of photos, videos, and stories that can be edited with filters and organized with tags and location information. The idea behind the Instagram stories started from Snap chat that had a similar feature, and this has grown popular with more than 200 million active stories user across the world. Stories don't exist permanently in your Instagram feed, and it is a friendly way to share content with your followers.
Like Whatsapp, Instagram stories can be shared either to all followers or to close friend. Instagram stories live up-to 24 hours, after that they disappear, you can either highlight your story to your profile page or archive privately. You can save photos and videos stories to your device library. This allows to share the content in different platform. You can also post instagram from PC or Mac.
You may come across many exciting pictures or quotes in stories; all you can do is take a screenshot and repost them. Aren't you tired of that? No worries! In this article, we'll let you know the easiest way to download Instagram stories on your phone. To download Instagram stories of your friend you need a third party application. If you are concerned about your online privacy you can either delete or deactivate your instagram account.
Instagram lets you to instantly repost stories when someone mentions you in their story, then you will have the option of reposting it in your story.
On iOS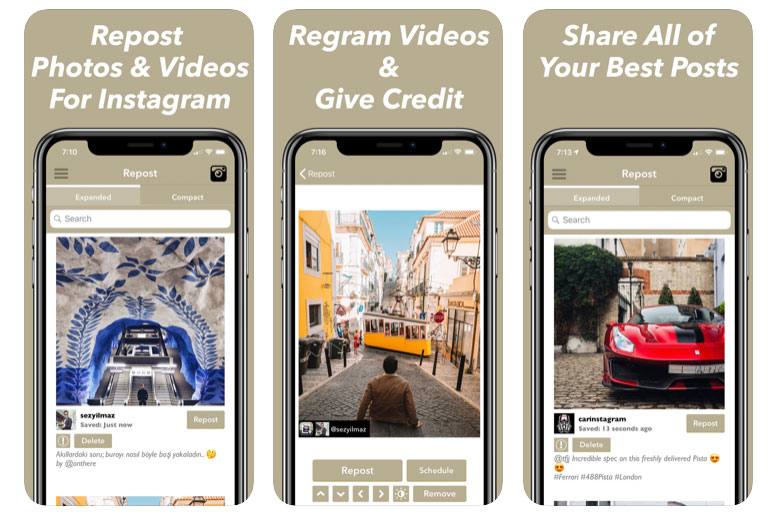 This app is really awesome, it fetches all your favorite content in one place. You can not only download their stories but also everything including photos, videos, profile picture. The app allows anonymously watch your crush stories. You can view stories whom you didn't follow. The best thing in this app is that, you can recreate your old photos or videos with the current date, so you can use them for instagram stories.
On android
Story Saver for Instagram is a precious app to repost the stories published by others. To do this you must access instagram through this app. You can see all your followers stories and download them to your internal storage. It is better to avoid infringing the copyrights of other people, if you wish to repost the photo, make sure that you are doing with their permission.
Download instagram stories on desktop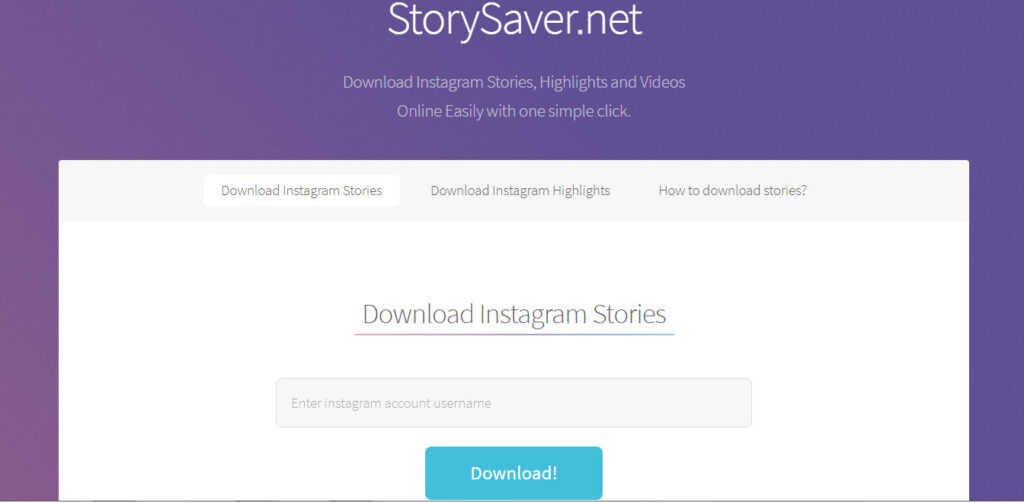 As stated earlier, there are many website available that do excatly the same thing. Use storiesig.com this is a third party website, you don't have to login. Follow the steps given bellow.
Go to storiesig.com
Enter the profile name of person you wish to download a stories
Click their profile photo to view their IG story clip.
Tap on the download button to save it to your computer.
It is always good to have multiple options, so try Story Saver, Weynstag and StoryDownloader. These sites, are simple and just need a user name and it shows you the current stories to download.
How to take screenshot an instagram story
Unlike Snapchat, instagram does not notify users that about taking screenshot. It is easy to take screenshot on any device. In fact stories are displayed in full screen so it great to keep it as a wallpaper. Here is how to take screenshot on instagram,
Stories jump on to next content within 15 seconds and few information like user name will be present. Hold anywhere on the screen to hide user name information
By holding on the screen , take screenshot. On iPhone(up to iPhone 8), you can take screenshots by holding Home key and the Power button. For iPhone X and above press the unlock button and volume up button simultaneously.
It is better to take screenshot instead of using third party website. It is always safe to limit information on any social media, as it can be easily accessed by others. Downloading others post or stories is a copyright infringement, it is safe to inform the person you are downloading from.