Apple's show time event held on March 25, 2019, at the Steve Jobs Theater. Apple always comes up with new innovation but this time they have announced many services , one of the game changing thing was the Apple Card. This card will change the way of payment and definitely will change the credit card experience of credit card user. As people get more control over their spending , the card is linked with the apple pay .
The card is available in both digital as well as in physical version. Apple promise to offer users an exciting cashback on every purchase. Apple doesn't own a bank rather this card is issued by The Goldman Sachs Group, Inc., an American multinational bank and the processor is Master card. For security purpose the card does not contain account information, CVV code and expiration date. Your account number will be available in your Apple Pay.
Extraordinary Benefits

No late fees.
Interest rate will be approachable.
No international fees.
Best cash back incentives daily.
No returned payment fee.
No over-limit fees.
Airline miles benefit. (Officially not confirmed)
No annual fees.
Control over spending.
No paper statement fee.
WILL IT BE BEST FOR APPLE PURCHASES ?
As seen above, They offer has many benefits, one of the main thing is 3% cashback on purchase over apple product and 2% over purchases made on apple pay and over 1 % in physical mode (titanium Apple Card) purchase. But the 3% cashback is too less since people don't buy apple product often.

Is the safe?
Definitely yes, Apple offers you the best security solutions. Apple is Right to Stand Up for Privacy and Security. When you sign up for your card, a unique code number is created on your iPhone, which is locked away on your iPhone. While doing purchase you need your Face ID or Touch ID and a dynamic security code generated by iPhone. Goldman Sachs is an American multinational bank. The bank offers you a trusted Bank-level security in which personal information are encrypted and protected. Apple have introduced a new level of privacy and security.
HOW TO GET AN APPLE CARD?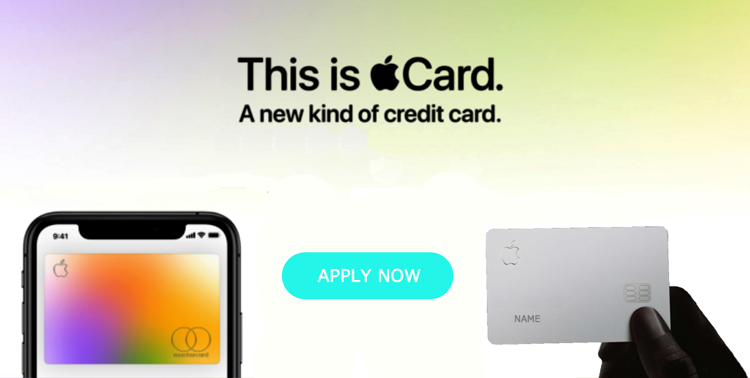 The exact launch date is unknown however it will be released within this summer. For instance you must register with your mail ID at apple's official website to get the latest news about apple card, once the card is released you will be notified. Anyone can apply apple card using the apple wallet app, apple will soon release the eligibility criteria for applying this card. You don't need your physical card but although it will be useful, the idea behind this is you use your iPhone to pay all over the world.
How to Pay using Apple Card
As Apple officially released a video on YouTube on introducing Apple card. They have showed how to pay using Apple wallet. Follow the steps,
Open Apple Pay in your iPhone and click on pay now.
Double tap the side button.
Enter the amount to be paid and Unlock the security wall using your face ID or Touch ID.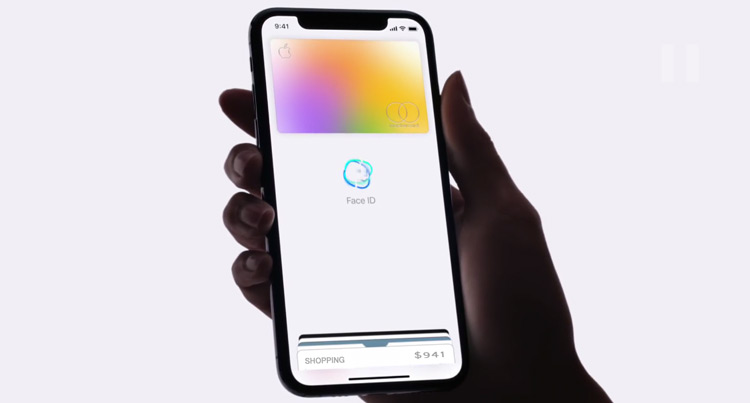 Place your mobile near NFC reader to complete your payment.
Done, your Payment is successful